Introducing BallaRatCat Merchandise… Grab your badge, tee or magnet set at our next stand-up show.
Or, if you can't wait till then and are happy to pay postage fees, pop in your order and something awesome will arrive in your mail box very soon.
INSERT SHOP FUNCTIONS/ORDER FORM ON THIS PAGE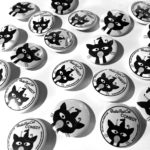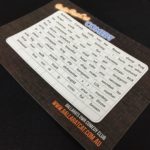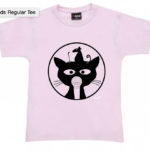 Badges
Wear your comedy heart on your sleeve… or shirt, or coat, or collar.
Our BallaRatCat Comedy badges are super cute and super affordable. They feature the mischievous mascot of fun times, BallaRatCat himself, in a simple but striking black and white design. Grab a button for yourself or someone you know who loves a good laugh!
Magnet Sets
Sheep in Sturt St kick off smelly underpants!
BallaRatCat Comedy magnet sets include – not one, but three – frames filled with funny pop out words equalling tonnes of fun. We made them, so we made them with loved, loathed and laughable Ballarat topics too. Make all your trips to the kitchen funny ones – get some on your fridge now.
T-Shirts
Proudly declare wear your comedy allegiance!
Do you love a graphic tee as much as you love comedy? BallaRatCat Comedy t-shirts are made from good cotton, for women and men, and have a range of awesome colours for you to pick from. Your funny buddy BallaRatCat appears in bold graphic design with microphone at the ready to put a smile on people's dials wherever you go.