SO… MUCH… COMEDY!!!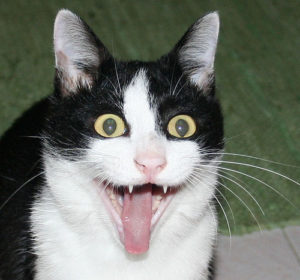 Are you excited? I am.
Hello, my name is Beth Lamont. I am not a black and white cat.
I've been running this crazy little comedy club in Ballarat for about 8 months now, but before I returned home to Ballarat with my family, I used to work in all manner of comedy and festival and entertainment related thingees.
Now let's see, there were three Melbourne Comedy Festivals, two Edinburgh Fringe Festivals, countless year-round comedy clubs, concerts, theatres, sporting events and a partridge in a pear tree.
Over the next week or so, I'm going to share with you what I think looks good at this year's comedy festival… (in a series of posts covering different types of shows) but it must be mentioned that comedy is a very subjective art form, and I can only recommend things based on what I like. I am not a critic/reviewer, but I am a promoter, and that's what I want to do here… promote shows that I think you will enjoy too.
Enough banter!
This post is all about the bread-and-butter of the festival – stand up comedy.
The Shows! so…many…shows…
Okay, I could easily list about a hundred things that will be good, and that is not an overstatement. What I will do is highlight a few things that I am looking forward to, and over on Facebook, I'll draw attention to the shows being put on by performers who have appeared at BallaRatCat, as, naturally, I am a fan of them. Here's a few things you might like:

Jason Byrne
Crazy, unpredictable and very very funny. Hot tip: Don't sit in the front row… pity the poor fools who do.
http://www.comedyfestival.com.au/2014/season/shows/you-name-the-show-jason-byrne-in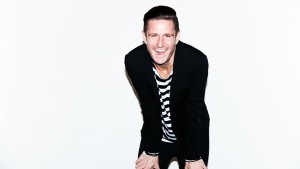 Wil Anderson
One of Australia's favourites for good reason. Have you seen him live? This show looks particularly good.
http://www.comedyfestival.com.au/2014/season/shows/wiluminati-wil-anderson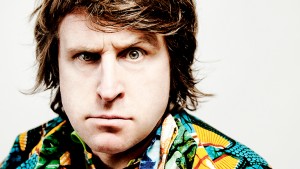 Milton Jones
Milton, from the UK, has one of the smallest ratio of words to laughs I've ever seen, with clever wordplay and unexpected one-liners, he's my pick of the internationals for this year.
http://www.comedyfestival.com.au/2014/season/shows/milton-jones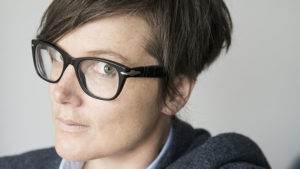 Hannah Gadsby
Likeable, witty and hilarious, Hannah Gadsby is this year presenting two shows: The Exhibitionist will showcase her storytelling skills, and her other, the NGV Art Lecture Series, will reveal some funny truths about the history of art.
http://www.comedyfestival.com.au/2014/season/shows/the-exhibitionist-hannah-gadsby
http://www.comedyfestival.com.au/2014/season/shows/ngv-art-lecture-series-hannah-gadsby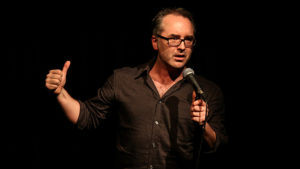 Justin Hamilton
Justin is a true master of stand up, completely brilliant live, and this show sounds particularly well put-together.
http://www.comedyfestival.com.au/2014/season/shows/johnny-loves-mary-forever-1994-justin-hamilton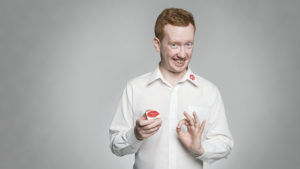 Luke McGregor
Luke won Best Newcomer at the festival last year, and, while I hate to use the term 'overnight success', it certainly has been one hell of a year for him! Honest, honestly nervous and very hilarious, I'm sure Luke's show will be personal, funny, and… sold out.
http://www.comedyfestival.com.au/2014/season/shows/i-worry-that-i-worry-too-much-luke-mcgregor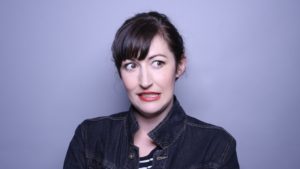 Celia Pacquola
Quirky and cool, someone you'd love to hang out with, Celia has appeared all over the TV and is fast gaining a loyal following – don't miss out on this show!
http://www.comedyfestival.com.au/2014/season/shows/let-me-know-how-it-all-works-out-celia-pacquola
In summation, I feel terrible. I would really like to be able to highlight and promote about 80% of the shows on offer, but I'm pretty sure you'd get bored.
Here's my quick festival tip – get tickets now to a 'big' show, or something you know you're gonna love, and then go to the Town Hall early on the night, soak up the atmosphere and buy tickets/take a chance on something new.
Look out for my next posts on Kids Shows, Showcase shows, Music shows and Wildcards. I'll keep you updated throughout the festival and let you in on any hot tips. Feel free to add your thoughts in the comments below!
Now go forth and buy tickets!
Wanna see some shows with your kittens? Click here for our pick of the kids shows!
Like musical things? Click here for Music & Cabaret shows!
Wanna see lots of acts together, or maybe something completely different? Click here for showcase & wildcard shows!
Wanna come to the festival with BallaRatCat? We're running a bus trip on Friday the 18th! Check it out here!