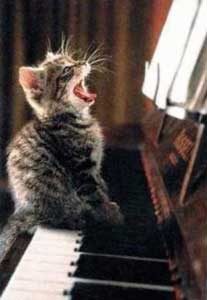 Hello!
Welcome to the third of our 'what to see at the comedy festival posts! We hope you are finding these useful, informative, technologically advanced and aiding in your weight loss. They might even do the dishes!
What?
Never mind, it's time to talk about musical acts, musical shows, cabaret and all things melodic!
There's always a good smattering of music related shows to see at the festival, and in years past, they used to be separated into their own category in the guide… but no longer… so leave it to me to highlight a few starter shows!
 Perfect Tripod
I don't know what it is about this picture… there's something a little off about it… is it airbrushed? Anyway, this, from all accounts, is a stunning, musically beautiful and very funny show. You really can't go wrong with Tripod and/or Eddie Perfect.
http://www.comedyfestival.com.au/2014/season/shows/australian-songs-perfect-tripod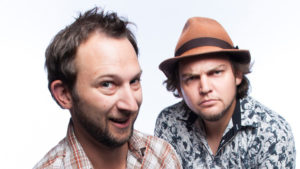 Elbowskin
These boys appeared at BallaRatCat last year, and you guys loved them! They only got to showcase a few of their witty and hilarious comedy-songs that night, so if you'd like to see more, go see this show! I especially loved The Mum Song.
http://www.comedyfestival.com.au/2014/season/shows/p-o-v-elbowskin-s
Ali McGregor's Late-Nite Variety-Nite Night
This long-running comedy festival establishment is the place to go if you want to see the best music, cabaret, vaudeville and burlesque acts in town. Ali McGregor knows everyone and everyone wants to play here. You should go too. Book tickets quick!
http://www.comedyfestival.com.au/2014/season/shows/late-nite-variety-nite-night-ali-mcgregor-s
Here's the links to our other show type blog posts:
Cheers!