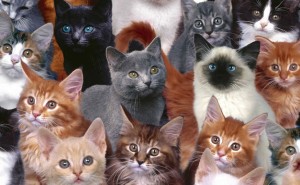 That's a lot of acts! 
Wahoo – the festival starts tonight! So, what will everyone be talking about? What will be the 'must-see' shows? Well, to be honest, everyone will like something different, and that's one of the best things about this festival – there truly is something for ALL tastes.
Below is a selection of Showcase shows, where you can head along and see a selection of things that you might like to see more of later. There's also the Something Different or Wildcards, where I think the show merits a special mention.
Let'd get stuck in!
Showcase shows:
A lot of people put on showcase shows during the festival, and everyone wants the big names to 'drop in'. Luckliy, there are plenty of talented performers in town, and if you head along to one of these shows, you'll be in for some surprises and fun.
Unfortunately they are mostly on Mondays, or start really late, which is great for the comics, but not so great for people who have to work the next day.
But, if you get a chance to go along, try: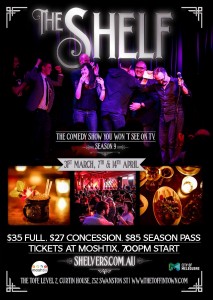 The Shelf
I recommend this very highly, but I fear there may not be many/any tickets left. This is the devoted-comedy-fans night of choice, and also where people in the industry come to play. Run by Justin Hamilton and Adam Richards, there are always plenty of well known comedians enjoying the chance to let loose and have fun.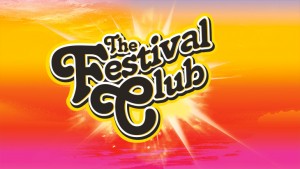 The Festival Club
Speaking of letting loose… this is probably the loosest place around! Taking place at the Hi-Fi Bar from late'o'clock till dawn, it is an underground cavern of legend and lost memories.
Be prepared to line-up for a while to get in, and if you stay late enough, you can usually party with the performers, but beware of Festival Fever. Take your vitamins.
Something Different:
Red Bastard
Are you brave enough to go to a show that is described as dangerous, absurd, exhilarating, and seductive? Red Bastard has taken the wide world of festivals by storm this last year or so, presenting experiences for his audiences that have been said to have changed their lives. Read more about it at the link below, and I'll see you there… maybe… if I'm not too scared.
http://www.comedyfestival.com.au/2014/season/shows/red-bastard
Empire
If you've been in Melbourne recently, you would have seen ads for this show all over the trams. They probably don't need my help in plugging the show, but I'm really excited about going, so I want to mention it anyway! It's said to be a saucy circusy type show, set in a tent on the roof of Crown Casino, featuring performers doing all manner of crazy and daring feats! So, a circus for grown-ups, I guess. Count me in!
http://www.comedyfestival.com.au/2014/season/shows/empire
The Boy With Tape On His Face
Did you catch 'the boy' on the Gala? There he showed a little of the wordless creative genius that has wowed audiences all over the place, earning him a heap of five star reviews and a lot of awards. He really is something special, and will sell out, so get tickets now!
http://www.comedyfestival.com.au/2014/season/shows/more-tape-the-boy-with-tape-on-his-face
Well, that's it from BallaRatCat, for now!
Here's the links to our other show type blog posts:
Stay tuned on Facebook for updates throughout the month of what people are loving and talking about most, and check out all the info for our comedy festival road-trip happening on Friday 18th April here!
And of course, BallaRatCat Comedy will start up again with the much-loved monthly shows at The George from May 2nd.
Til then, enjoy the festival, and let us know what you love!