What's that? There's not enough good local comedy on Australian TV?
Were you sad about what happened to comedy at The Logies?
Does it seem like TV Broadcasters/Investors don't seem willing to let the talent have creative direction?
Well!
Now, the ABC is taking a step. It's not a huge step, but it is a step in the right direction.
From next week, through iview, you will be able to see some of this country's finest comedy talent on show, in their own shows, with good production values and creative freedom.
Awesome news right? It's called ABC Fresh Blood.
It was announced late last year and attracted 492 applications!
There will be 25 short comedies on show on the ABC's online catch-up service from June 1, and if successful, may then be shown on ABC2 later on.
There are some really exciting ideas in the mix, including our June headliners – Aunty Donna!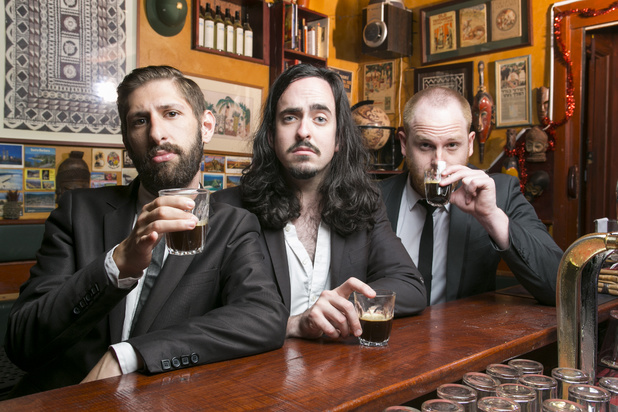 Here's what they had to say about the initiative:
What does this opportunity mean for you?
 Much of our online success, YouTube specifically, has been from viewers in the USA, so what's really exciting is that it gives us an amazing platform to reach an Australian audience specifically. And after it's been on ABC, we get to release the material on our own YouTube channel, so it's helping us to build our brand and develop our online, international fan base.
The money really let us push our imaginations and our ideas. I mean we got to make sketches we have only ever WISHED we could make. As artists that sort of freedom is rare.
But most importantly, WE GOT TO MAKE SOMETHING! WITH MONEY! FOR THE ABC! That's just too damn cool, and only being 3 years into our careers it's an incredible learning experience. Developing a product under the guidance of a major network like the ABC? You can't buy that kinda street cred.
How do you think this initiative might affect the future of Australian Comedy on TV?
 It's bringing risk and variety to Australia's comedy scene, giving creators more power and control over their material. Which is AWESOME, and hopefully there is more of just that: risk and variety.
It's bridging the gap between online and TV. So much of the comedy world exists on YouTube now, so establishing and nurturing that relationship is a great leap forward.
Thanks guys! Let's take a look at some of the shows on offer:
Aunty Donna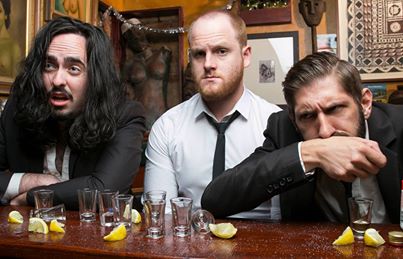 These boys studied performance in Ballarat and since moving to Melbourne have become one of Australia's funniest and most exciting sketch groups. Check out their online following – 460,000 views on YouTube, 18,000 subscribers to their channel, and 3000 fans on Facebook. They're off to Edinburgh this year, so you'd better head along to BallaRatCat Comedy on June 13th to see them before they're huge!
Click here to watch their "Trendy Cafe" sketch.
Written It Down
An improvised sketch show that's already into its second season on YouTube, and has famously gained a fan in Will Ferrell! He (like many others) knows that the best comedy is found online these days (I'm sure you're aware of his site – Funny or Die, if not, check it out here). It'll be very interesting to see what this group does, and what guests they'll get on!
Click here to watch the Trailer.
Fancy Boy
These guys put on a Comedy Festival show this year that had the biggest/most enthusiastic fan base of comedians I've seen in a long time. Comics are now lining up to work with this group and their sketch show will feature some big names. One to watch!
The Comestibles
This one is a new series developed by the very wonderful cartoonist, Andrew Marlton, a.k.a. First Dog on The Moon! That's enough for me, but from what I can tell, the show will involve household objects providing witty commentary on modern day life and politics. And bum jokes.
Puppets Vs People
A lot of my generation and the one before grew up watching Muppets, so it's only natural that a show like this will be created! This is based in a world where puppets are real and live side-by-side with humans, causing all sorts of conflicts and up-yer-bum jokes. It stars some very excellent talent and I can't wait to see it!
Click to watch the trailer here.
There is more to discover… Heaps more actually, at this link here —> Meet The Fresh Blooders
In summation, if you're lamenting the lack of good comedy on TV, perhaps it's time you switch the old thing off and start watching the funny stuff online.
Make sure you 'tune-in', no, wait… maybe it should be 'log-in', or 'switch-on', oh, I give up… point your browser at www.abc.net.au/iview from midday this Sunday, June 1st to see some really funny stuff!
And of course, there's really nothing like seeing LIVE COMEDY, which you can do at BallaRatCat Comedy on June 13th!
Hooray!