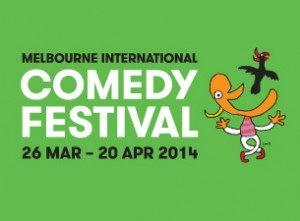 Behold!
The behemoth that is The Melbourne International Comedy Festival is just around the corner, and we will NOT hear any excuses for you not going to see something while it is on.
With over 480 shows on offer, there's something on for everyone!
All the details of the shows can be found at www.comedyfestival.com.au. There, they also have tools to help you plan out your night, and to buy tickets to multiple shows at once!
Yes, 480 shows is a LOT of shows, and to the un-initiated, it can seem very overwhelming! Luckily for you, we have, we hope, been some help in our 8 months running, you may have seen an act who you'd like to see more of? Like these wonderful people?

Check out the very funny people we've had on in the past by scrolling down the page at www.ballaratcat.com.au/whoson.
As we get closer to the festival, we will be distributing programs, offering advice and recommending shows/people to see, and delivering another of our regular monthly shows! This month, in case you've missed it, we have a true legend of Australian comedy in Elliot Goblet! Plus more! See who's on on Friday March 7th here.
Last but by no means least is our Comedy Festival Road-Trip!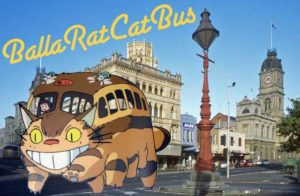 Book a seat on the BallaRatCatBus on Friday April 18th to enjoy one of two packages we have on offer, for an easy, hassle-free, great-value awesome night at the festival. By taking part in this bus-trip, you can appreciate the craziness of the festival, and take in a few expertly-picked shows, without going crazy yourself!
All the details here: www.ballaratcat.com.au/ballaratcatbus
Also, by booking your ticket for this super-fun night early (before March 14th) you will go in the draw to win a pair of tickets to the massive show that kicks off the festival every year – The Oxfam Comedy Gala! (It's already sold out!)
More comedy goodness to come!
Stay tuned on Facebook and Twitter, and feel free to send us an email at info@ballaratcat.com.au.